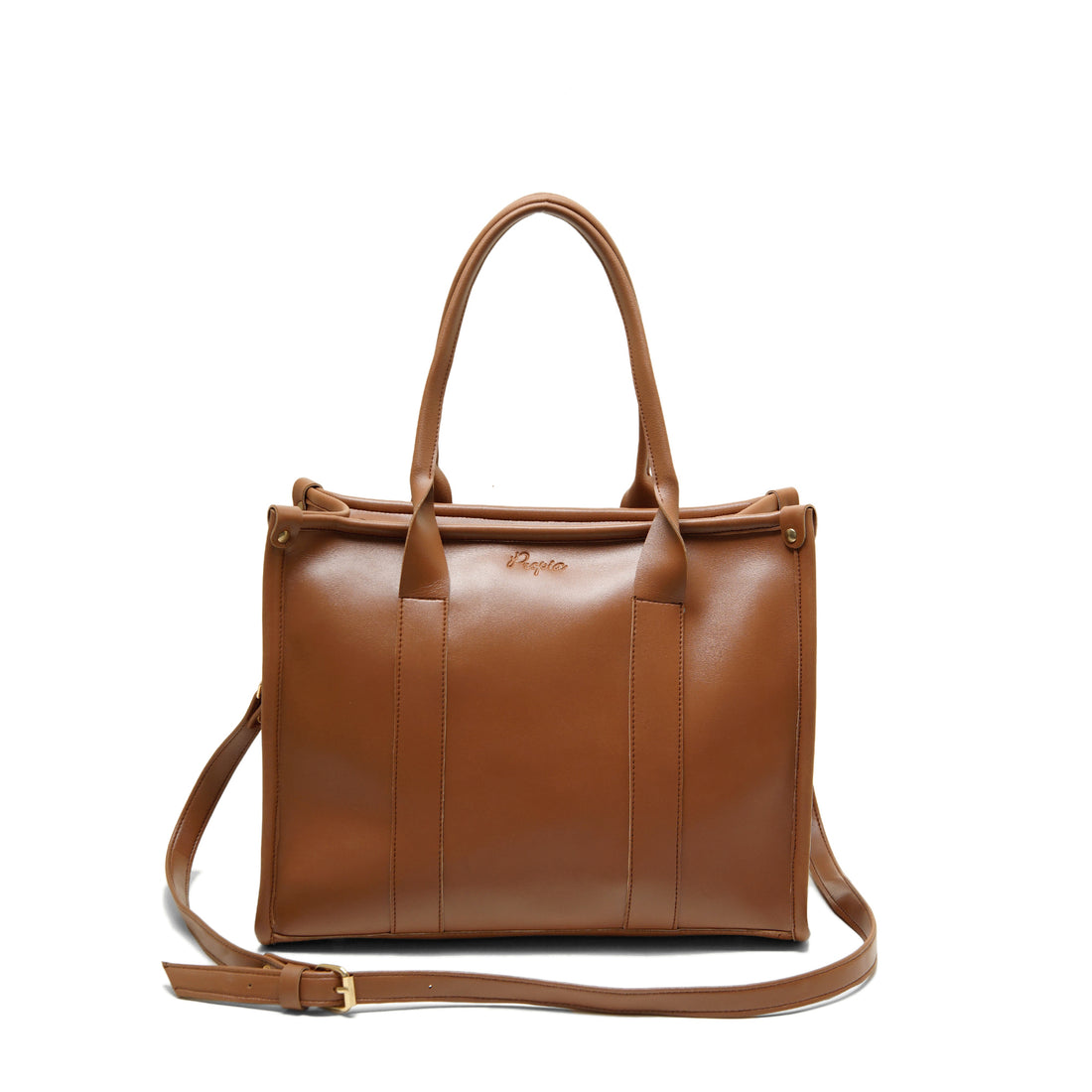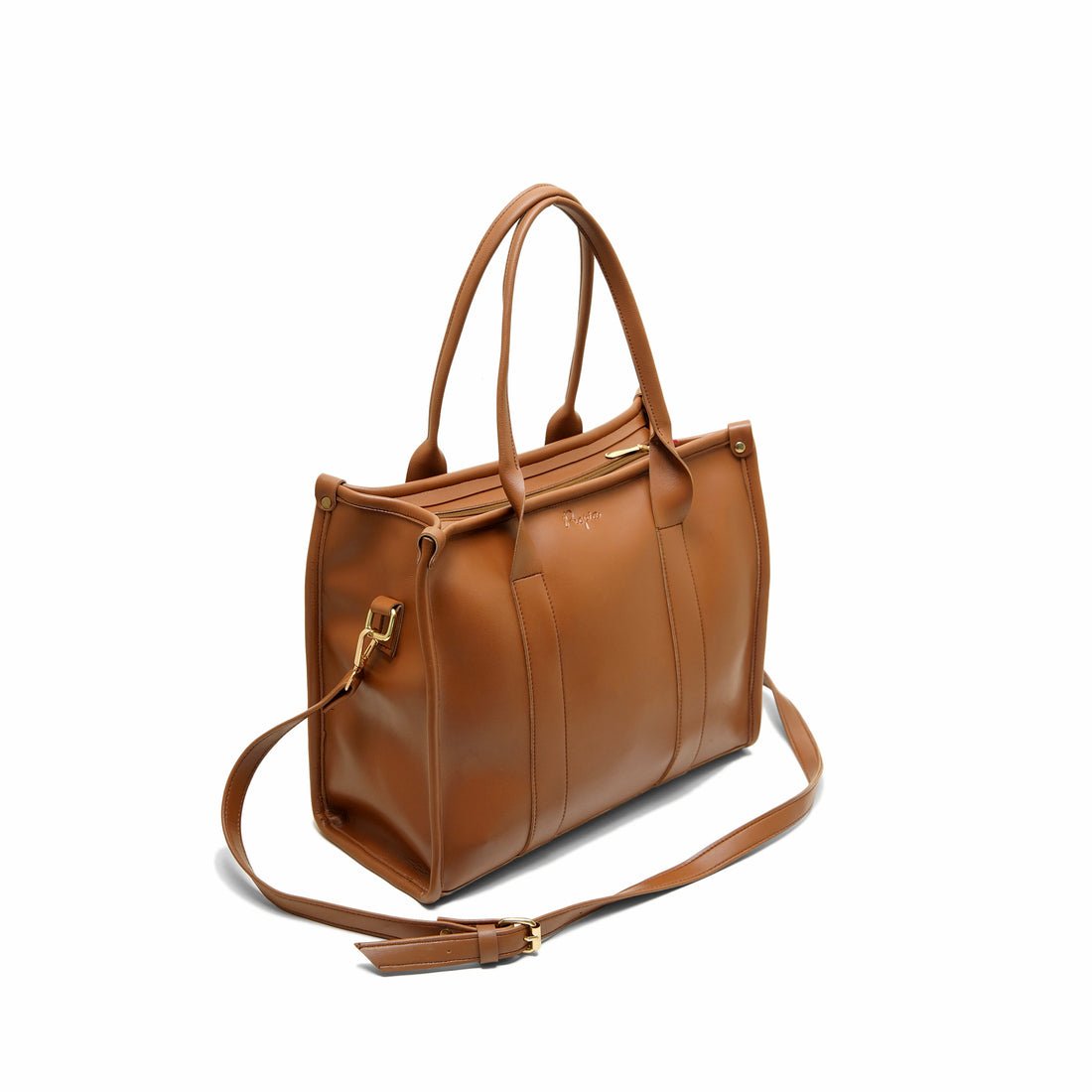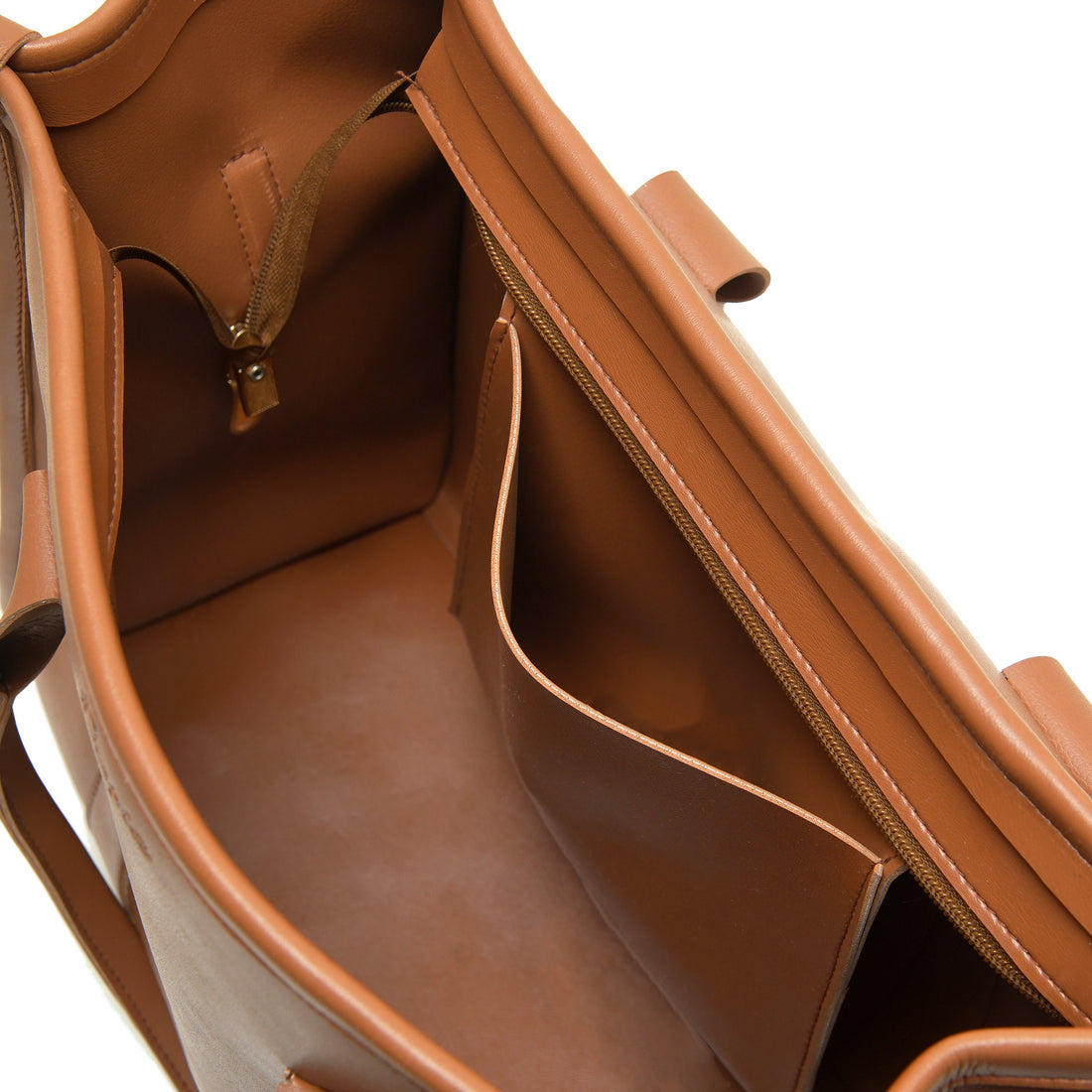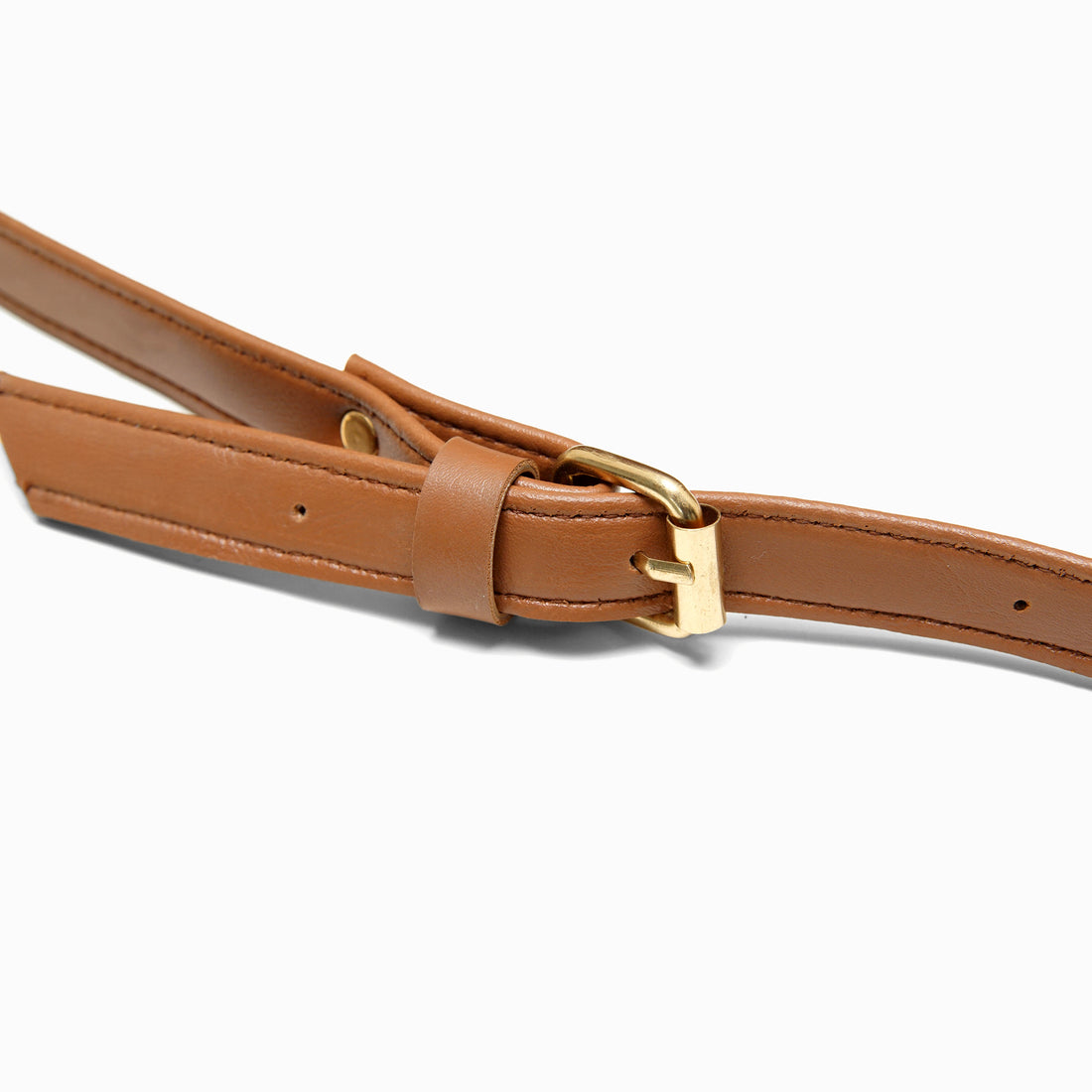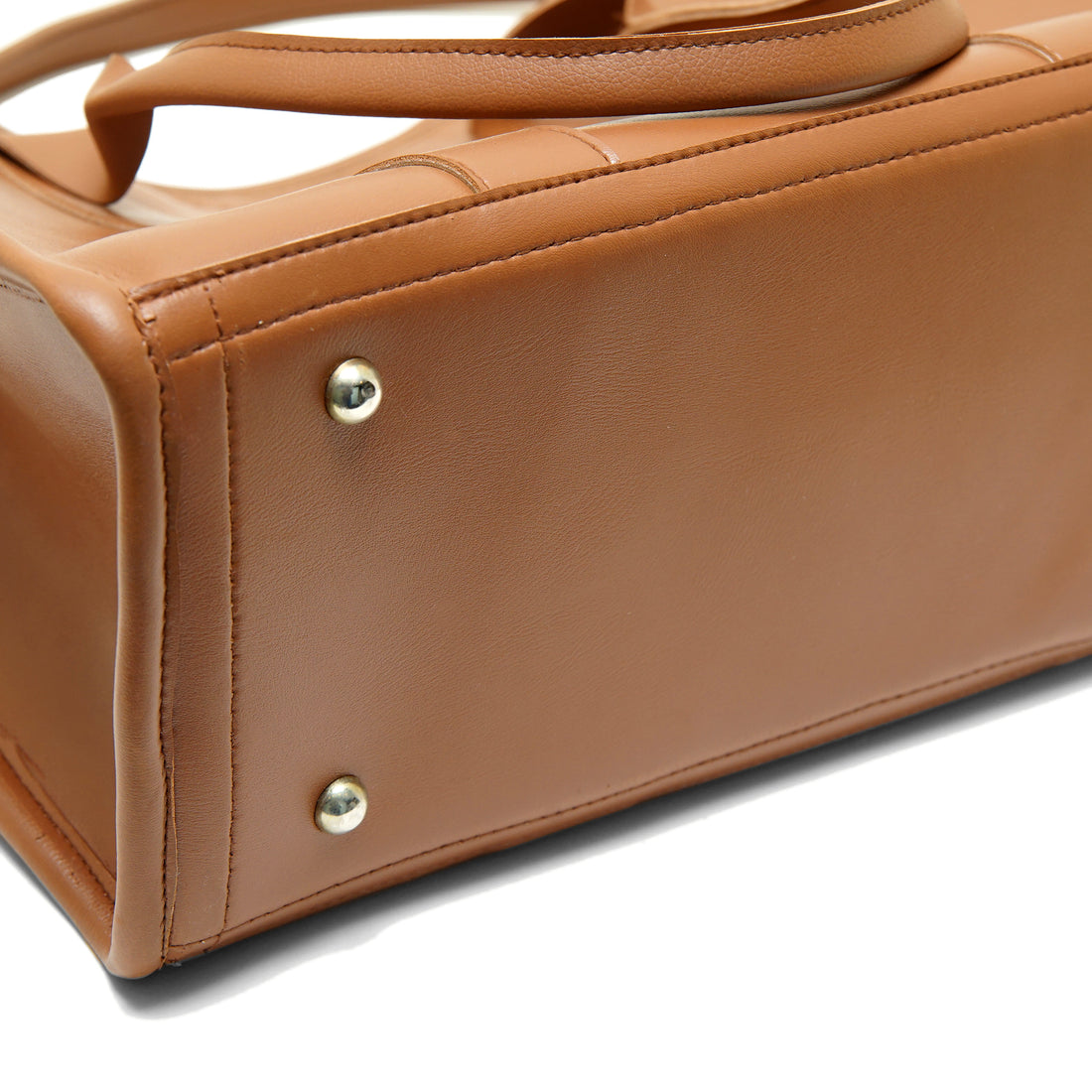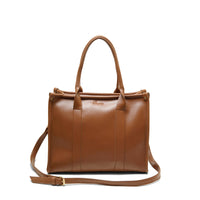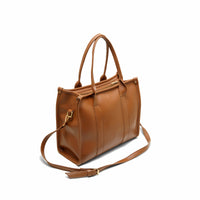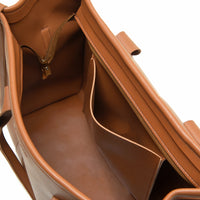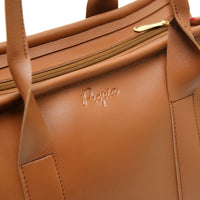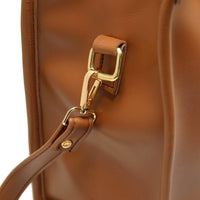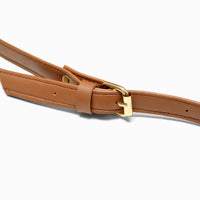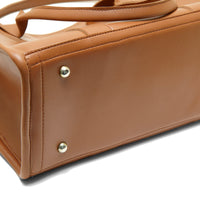 Introducing "The Tote Bag" – a blend of timeless style and practicality. This versatile accessory draws inspiration from high-fashion aesthetics, offering a chic and functional companion for any occasion. Meticulously crafted with premium materials, it boasts a spacious interior, perfect for work, weekends, or casual outings.
Color: Brown
Material: Vegan Leather
Inner Lining: Yes
Bag Dimensions: 
Height: 10.5"
Length: 13.5"
Width: 5.5"
Handle length: 8.5"
Adjustable Handles Length: 45"
The tote bag - brown
I love how spacious the bag is and its very versatile. It is good quality leather and can easily carry the load that I place in it. The areas of improvement that I'd like to bring into attention is on the stitching details:
1. At some places the leather isn't cut smooth in a straight line where the stitch ends giving it an unfinished look
2. On one side there are stitch marks - as if a wrong line of stitch was made and then it was opened
Keeping these aside I am absolutely in love with the bag, thank you Propia. May Allah bless your work